FAST COMPANY EXECUTIVE BOARD
WE'RE ON A MISSION TO INSPIRE FORWARD-LOOKING LEADERS
Fast Company Executive Board is a vetted professional organization of senior executives, founders, business owners, and industry experts who are defining the future of business.
We have created a space where startups can grow quickly and established companies develop the nimbleness that inspires innovation. You'll find leaders who are pioneering key developments at companies of all sizes, pursuing world-changing ideas, lending their collective wisdom, and creating cultures that reward employees for creativity, risk-taking, and acumen.
Reinventing Innovation Through the Power of Connections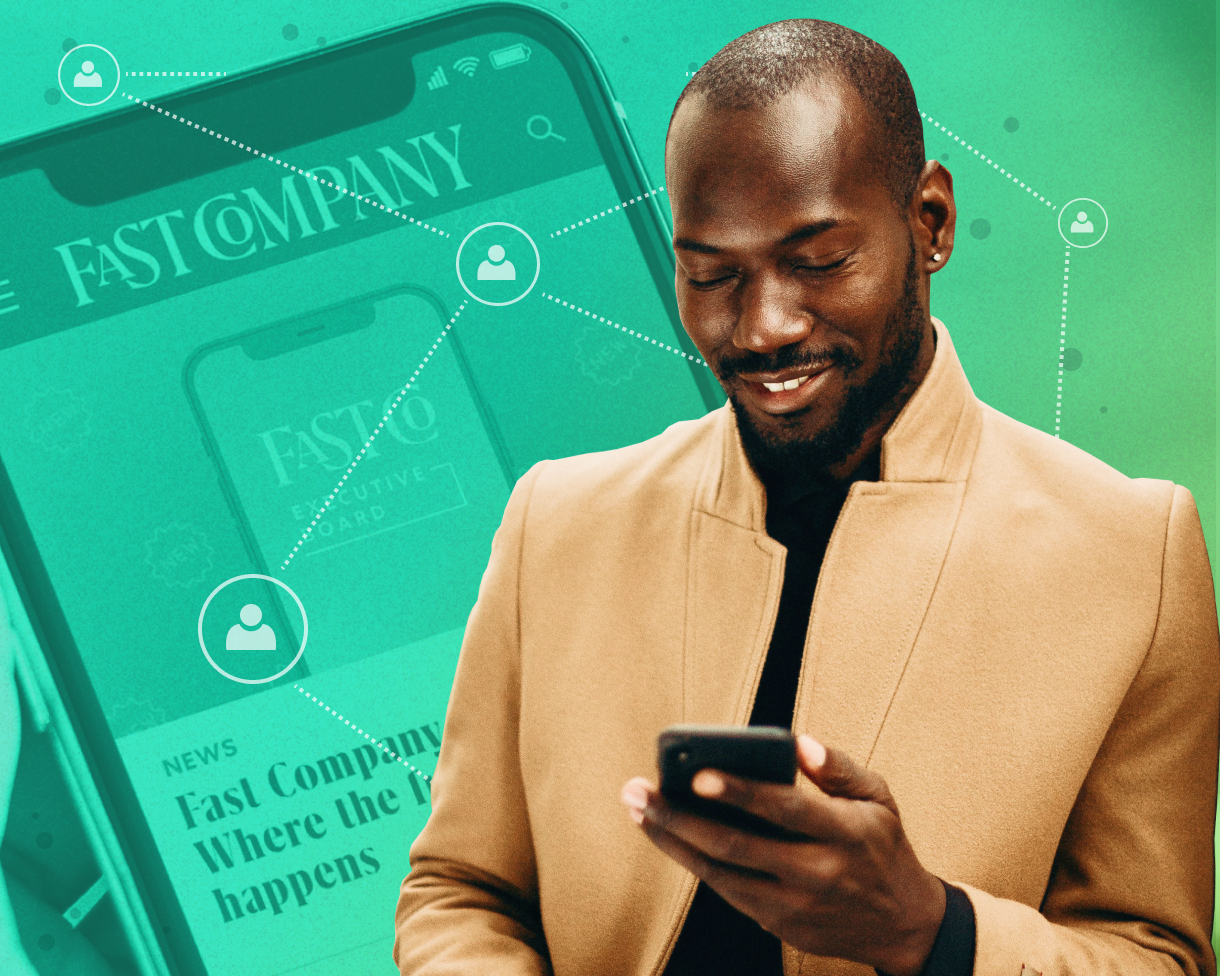 The innovative spark remains strong — you just need to know where to find it.
In the past, innovators were treated like rare, almost mythical creatures. But the reality is creative genius is just as much about the people you connect with as it is about having a great idea. With the right key executive community, you can refine that spark of an idea into a flame.
Fast Company Executive Board members get the exclusive opportunity to:
Connect with a vetted network of innovative peers
Develop professionally as visionary leaders
Publish on FastCompany.com
CONNECTIONS, EXPERTISE, AND GROWTH

Conversations that Matter
Your network is your most important asset.
Building connections in Fast Company Executive Board helps you keep up with the speed of economic changes and ultimately transform the business world into a more meaningful environment.
In the community, you can build strong relationships and lead conversations that matter.

Fast Company Executive Board provides members with exclusive opportunities to publish on FastCompany.com.
Publication allows you to define and share ideas on innovation, creativity, impact and design that direct the future of business.
If you want to expand your reach to a wider audience, then publication is right for you.

Business visionaries in a variety of fields use the Fast Company Executive Board to learn, grow, and explore new ideas.
Now is the time to focus on professional and personal growth, so you can lead the next stage of innovation in our rapidly changing world.
Nobody knows what the future will hold, but this is your opportunity to have a say in it.
EXCLUSIVE MEMBER BENEFITS
Bylined Articles
Vetted Connections
Virtual Events
Expert Panels
Interactive Groups
Luxury Travel
Spotlight Stories
Member Leaders
Guided Orientation
Press Releases
Custom Portal
Editorial Support
Digital Badges
Mobile App
Executive Coaching
Executive Profile
Member Directory
Concierge Team
WHAT OUR MEMBERS ARE SAYING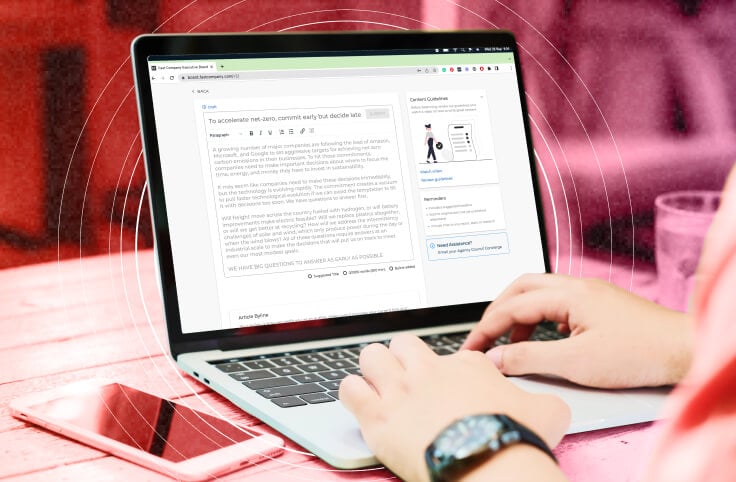 "Thank you to the team for going above-and-beyond to make sure the article represented me well."
Katherine Radeka
Founder & CEO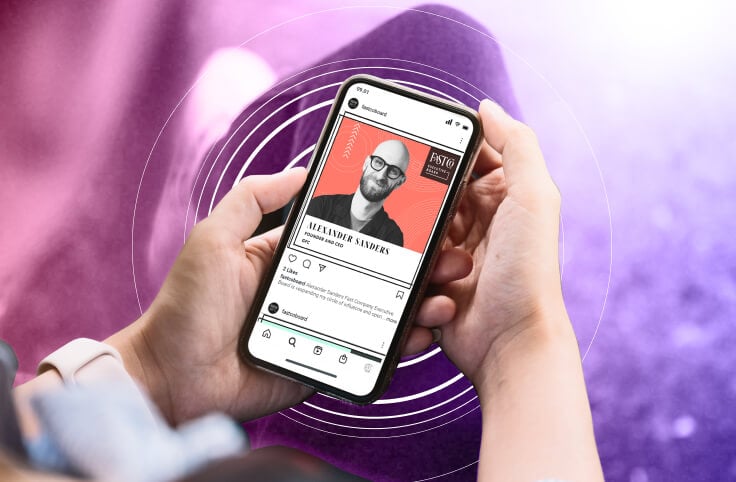 "Thanks so much for the kind welcome and the super-helpful edit!"
Jonathan Fields
Founder & CEO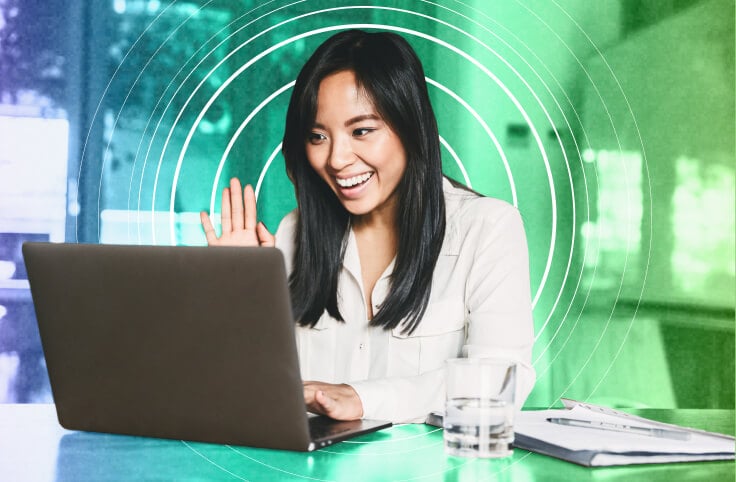 "Have to hop but this was one of the best meetups yet - let's keep 'em going!"
Melissa Barash
Chief of Staff

JOIN THE INNOVATION LEADER NEWSLETTER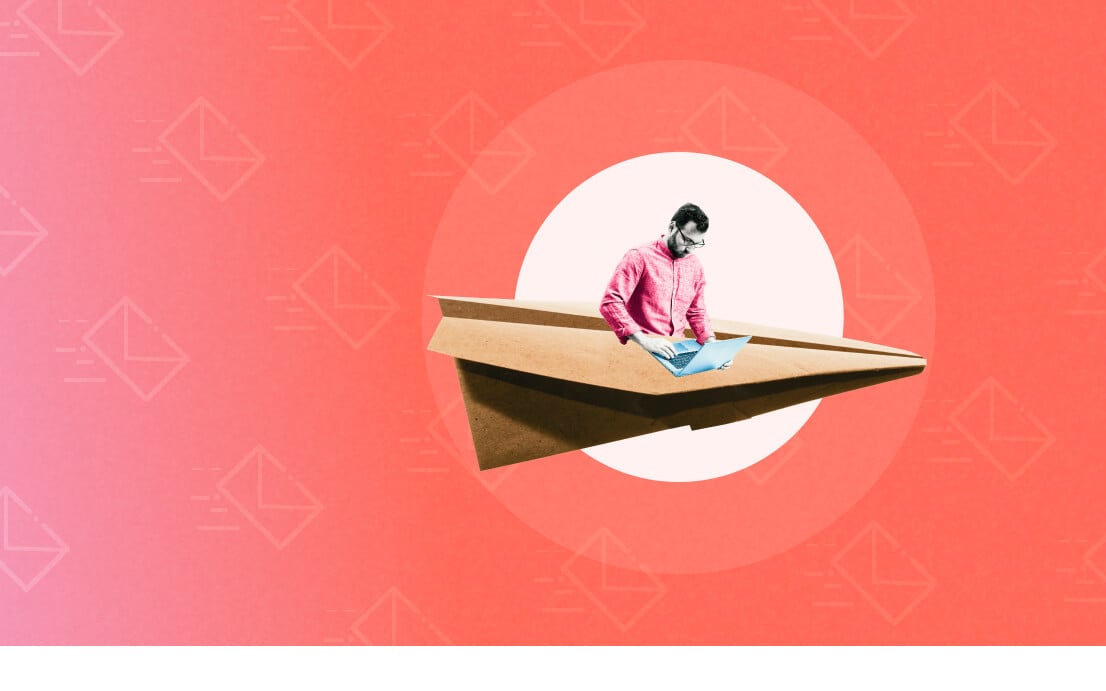 Get inspiring ideas for innovation, design, and technology leaders.
Sign up today!