How to Promote Your Content: 23 Ways to Spread the Word About Your Article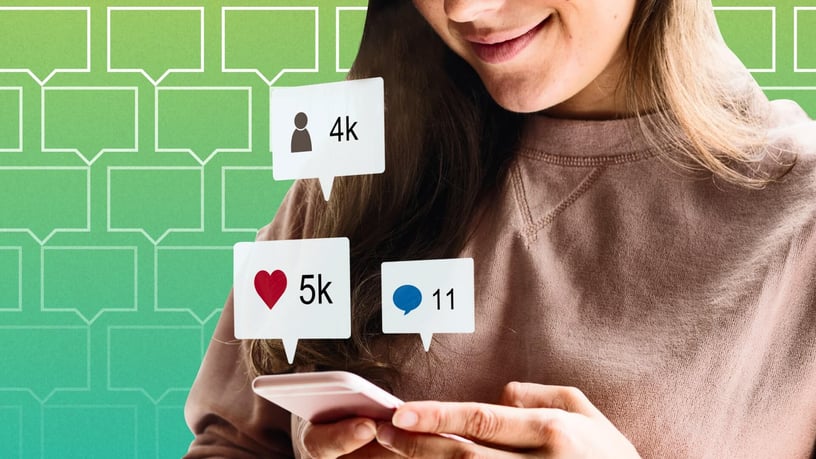 Once you've published an article or been quoted in an Expert Panel on FastCompany.com, you may think your work is done.
Once you've published an article, whether on your blog or a publication like FastCompany.com, you may think your work is done.
Far from it.
If you want your ideas to make an impact, you've got to make sure people see them. You've found your platform, but to get the most out of it, it's crucial to learn how to promote your content and get the word out.
Here is a list of 23 content promotion strategies to get you started sharing your content, building your audience, and racking up views from the people that matter.


MAKE A CHECKLIST
The first thing that you'll want to do when promoting your content is make a checklist. This checklist should start with the items below and include action steps to take every time you publish. Let your assistant, marketing team, or PR person take charge of it. Make sure you give every piece its best chance by ticking each box.
Use Your Email
Update your email signature by linking your name to your Fast Company Culture Council executive profile, which showcases all your articles and contains your bio and social links.
Add a bonus line under your email signature with a message pointing to your latest article. This is a subtle but powerful nudge for anyone with whom you correspond, pointing them toward your expertise.
Tap your network via personal emails to key connections who are interested in your topic.
Expand your reach further by including a link to your article in your next newsletter. Leads and clients who benefit from your expertise are more likely to stick with you, and because you're writing about what you do, this audience is perfectly primed for your content.
Use Your Website
Include links to your articles and Expert Panels on your company's website. Ideal placements include news, media mentions, or press pages, where people are already looking to find out more about you and your business.
The job postings or career page is also a potential spot to add links to your publications. In this setting, the articles serve to inform potential hires about your perspective on industry issues, to ensure a good fit.
Engage With Others
Offer support to other experts working and writing in your field by sharing and engaging with their content. When you've built some trust, they can do the same for you.
Email to thank any sources or influences whose work or advice has contributed to your success or informed your article.
If your Fast Company Executive board peers might benefit from knowing more about the story behind the article, share in the members-only forum. Your fellow members are working through issues like yours; any additional insight you provide can create valuable connections.
Chances are, at this point in your career, you know people who know people. It's a long-term process, as a senior executive, you're probably already well on your way to building trust with other strong voices in your field. When someone else with a solid following shares or endorses your content, the impact for your viewership is huge.
Share your articles with your team via internal message boards, Slack, or a company wiki.
On sites like Quora and Reddit, there are likely already discussions happening around your area of expertise. Weigh in with your perspective, and provide a link to your article for more information.
Socialize
Create a bank of social media posts around the article, and employ a tool like Buffer, Edgar, HootSuite, or CoSchedule to schedule them. Follow basic social media best practices by crafting each post with the audience in mind: moods and mindsets differ between platforms. Be sure to share more than once; schedule updated mentions for weeks or months after your original publish date.
Social posts with images are more engaging. Use Canva, Adobe Spark, or any other image-creation app to build eye-catching post images with quotes or snippets from your article.
Be sure to use tagging features on social media to catch the attention of other experts, executives, or influencers. Don't spam tags; strategically target people with whom you want to build trust and reciprocal support.
Keep track of social mentions so you can re-share, follow up and say thanks. Google Alerts, Mention or your existing social media scheduling software can help you or a staff member stay on top of mentions and shares. When someone in your industry does share, follow up, re-share, say thank you or even ask them to comment.
Your Fast Company Executive board profile page automatically lists your publications, but did you know you can also add them to your LinkedIn "accomplishments" section under "publications?" Here's how.
Republish
Expand on your original article by creating blog or social posts expanding on your idea or providing more detail. Be sure to link back to the original from your additional posts.
Adapt your content into a visual downloadable like a slide deck or PDF.
Adapt your content for a video format and post on Youtube.
Find an expanded audience for your articles when the FastCompany.com exclusivity period is up by republishing your content, in whole or in part, on your own blog, LinkedIn, Medium, or any other content-sharing service.
Put Some Cash Behind It
When you're ready to really invest in finding a bigger audience, put your money where your mouth is; invest in paid promotion for your best pieces. Whether on LinkedIn, via their on-platform paid promotion options, or through a third party like Taboola or Outbrain, spending a little money can create a big return by growing your audience.
Remember, publishing is just step one. To really put your article to work for you, employ as many of these strategies as you can to spread the word and build your audience.
---
This post is part of a series on how Fast Company Executive Board members can best utilize their personal branding and publishing benefits. If you're not yet a member, see if you qualify.