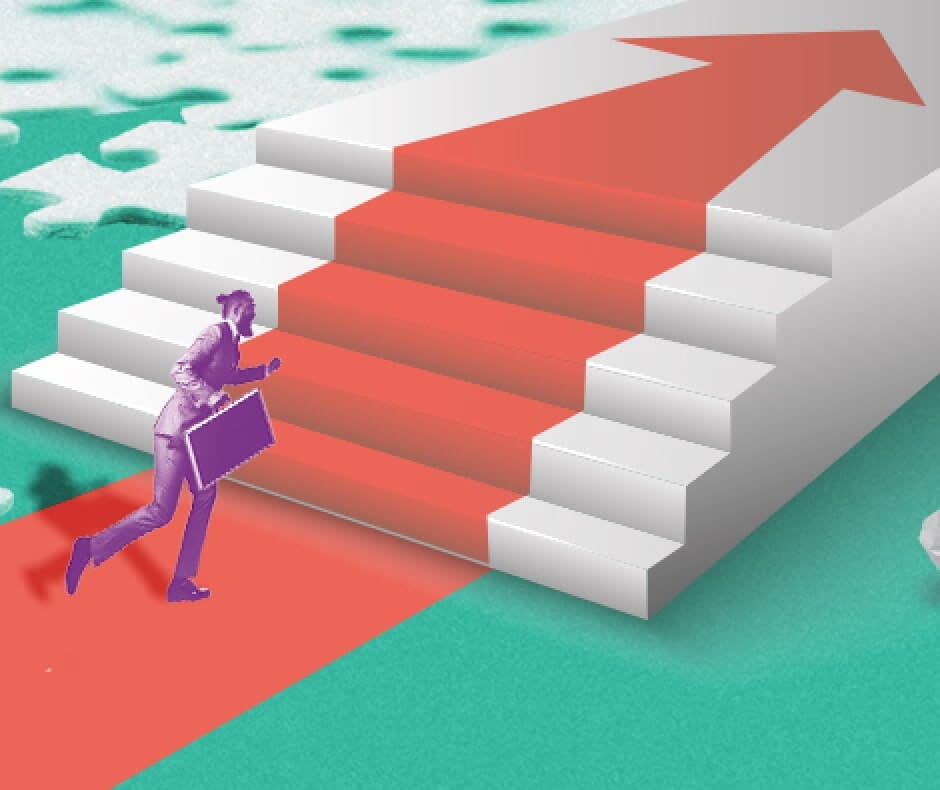 EXECUTIVE COACHING FOR INNOVATORS
DEVELOP YOUR UNIQUE LEADERSHIP STYLE AND UNLOCK HIDDEN REVENUE POTENTIAL IN YOUR BUSINESS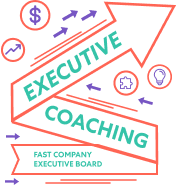 Sometimes, all it takes is a fresh approach to create a better future for your business.
If your business isn't growing as fast as it could, the problem could be as simple as getting clarity, establishing strategic goals, and being able to evaluate ideas in a safe environment.
That's where Fast Company Executive Board Coaching can help.
THE "BIG 3" BLOCKERS TO BUSINESS SUCCESS… AND HOW TO SOLVE THEM
There are 3 big blockers that most businesses owners face, no matter what stage of growth they're in.
Take a quick look at the list. Have you ever struggled with these issues?
1. How can I get more consistency with leads and sales?
2. Could my business grow faster if I knew what to try next?
3. Do I want to have a self-growing company that's less dependent on me and/or a few key employees?
If you said "Yes" to one or more of these questions, you're invited to schedule a free one-on-one strategy session today.
On the call, you'll get clarity on next steps that will help you grow your business.
JOIN FORCES WITH TOP-LEVEL EXECUTIVE COACHES WHO DRIVE GROWTH FOR MANY OF TODAY'S FASTEST-GROWING COMPANIES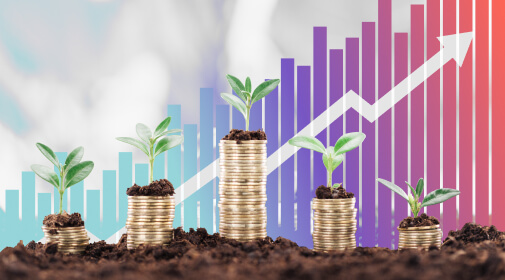 The team behind Fast Company Executive Board Coaching has helped business owners, CEOs and key executives solve their toughest challenges for more than a decade. They work closely with their clients to create customized, actionable strategies for sustainable financial growth.
At the heart of the coaching team's success is the Fast Company Executive Board Business Growth System. This system has proven to consistently generate predictable, robust results.
TURN REVENUE GAPS INTO SUCCESS OPPORTUNITIES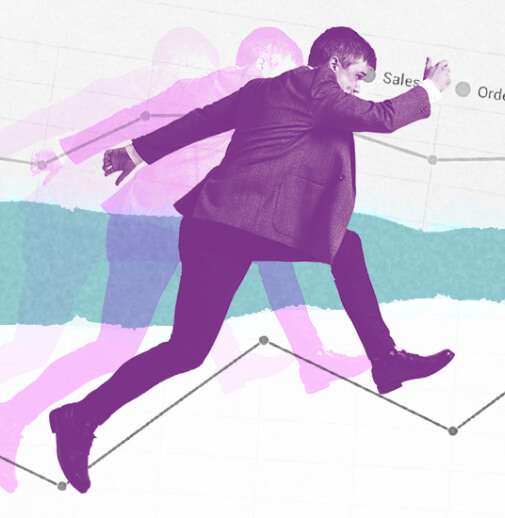 Nearly every company suffers from revenue gaps.
It's as though the financial "bucket" has sprung a leak. The problem is, most companies don't know where to look for these leaks… or how to fix them.
So they often go unnoticed.
Fast Company Executive Board Coaching helps you uncover hidden profit drivers that close the revenue gaps.
These drivers are success opportunities that most companies miss… even if they're hidden in plain sight.
We show you where the growth opportunities are and help you formulate a systematic plan for bringing in more revenue.
As an added benefit, you'll also enjoy more predictability in your sales.
STRATEGIES THAT BENEFIT BUSINESSES OF ALL SIZES
66% of companies listed on the Inc. 5000 fastest-growing companies list were either disadvantageously sold, went out of business, or shrunk in size within 5-8 years.
— Kauffman Report
CURRENTLY, WE'RE WORKING WITH LEADERS IN 55+ INDUSTRIES WORLDWIDE*: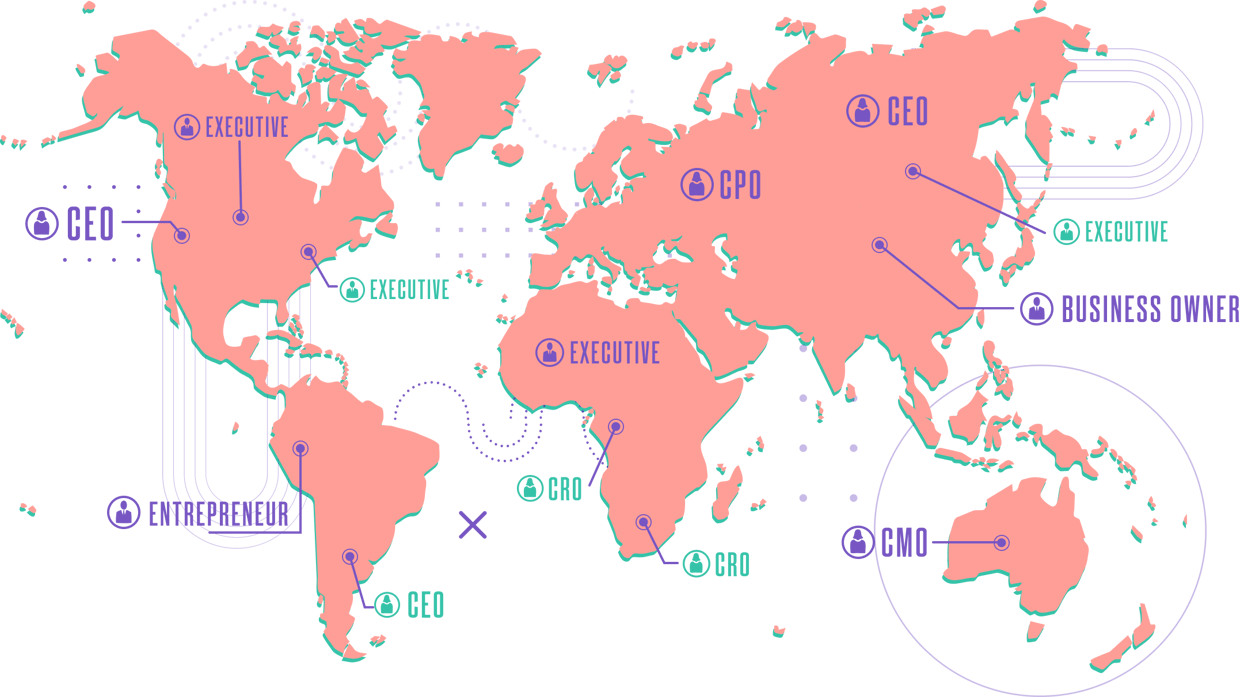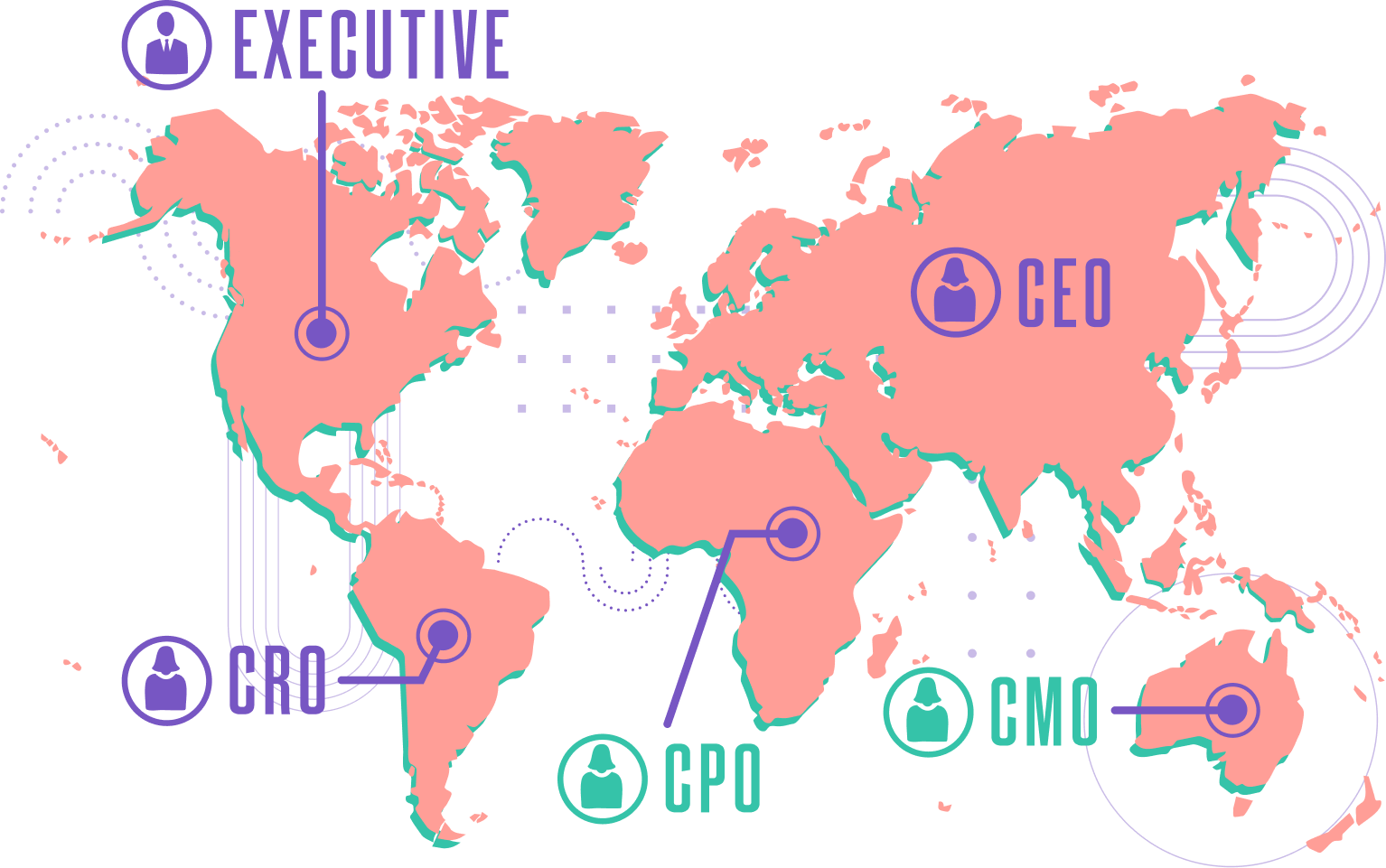 *Companies vary in size from startups to businesses generating $25 million+ in revenue a year.
FOR LEADERS WHO TAKE RELENTLESS ACTION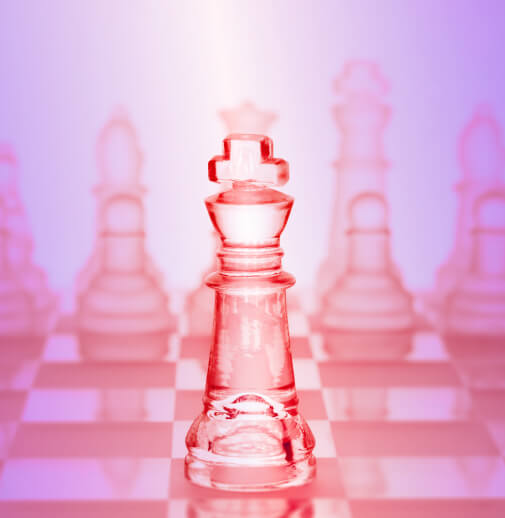 Our best clients are take-charge people who are coachable and open-minded. They're determined and motivated to accomplish whatever they set their sights on.
They have to be, because Fast Company Executive Board Coaching requires you to consistently show up and do the work.
We're 100% confident in our program, but you get out of it what you put into it.
The program runs for six months. And as long as you do your part, we promise you'll be thrilled with your results.
We guarantee you'll get a positive return on your investment with us or we'll continue working with you up to an additional six months at no extra charge—until you're smiling from ear-to-ear.
The only thing you need to do right now is to schedule your free strategy session, so you can start uncovering the hidden revenue you've been missing out on.
FREQUENTLY ASKED QUESTIONS
Fast Company Executive Board Coaching gives you the edge you need to take your business to the next level.
HERE'S WHAT WE PROMISE YOU:
We will give you proven strategies, actionable steps, and guidance to help you achieve your business goals, including:
Helping your business grow faster
Making your business less dependent on you
Improving consistency in your sales and profits
You'll receive coaching calls, daily emails, online resources, and unlimited support with an experienced business coach by your side.
HERE'S WHAT WE NEED FROM YOU:
Business coaching is a two-way street, so we require you to uphold your end of the bargain in good faith.
That means you must:
Be open-minded and coachable
Execute and implement the mutually agreed upon strategies, tactics, and techniques within a reasonable timeframe
Show up to your calls
Take advantage of all the support and resources we make available to you
OUR GUARANTEE:
Use the program for a full 6-month term. As long as you've done your part, we guarantee you'll get a positive return on your investment—or we'll continue working with you up to another six months at no extra charge.
Our coaching program has been tested and proven for over a decade. We're confident you'll find this to be one of the best investments you've ever made in your business. It's that easy.
Your coach will be carefully selected to work with your specific needs.
Many of our coaches have generated $100+ million in top-line revenue for companies. They've also helped clients earn prestigious "Fastest Growing Companies" recognition.
Individually, several of our coaches have consulted with business titans such as Tony Robbins and Chet Holmes.
Many small businesses on the Inc. 5000 fastest-growing companies list credit a business coach for upgrading their decision-making skills. Great CEOs like Steve Jobs, Eric Schmidt, and Bill Gates have also used business coaches. Why?
Many business owners can hit a certain level in their business through hard work, persistence, and passion.
But breaking through the $1M mark in revenue and beyond is challenging––or nearly impossible––without the assistance of a business coach or mentor.
That's why we work with entrepreneurs, small business owners, CEOs, CMOs, and CROs from over 55 industries worldwide. Their companies vary in size from startups to businesses generating $25 million in revenue a year.
Our coaches work with you to establish critical KPIs and achieve lasting results.
You get tools, coaching access, accountability, and hands-on support to ensure your progress.
We take pride in helping you succeed, which is why we guarantee your results.
Ready to speak with a member of our team about Fast Company Executive Board Coaching?
Fast Company Executive Board Business Growth System is powered by Predictable Profits.