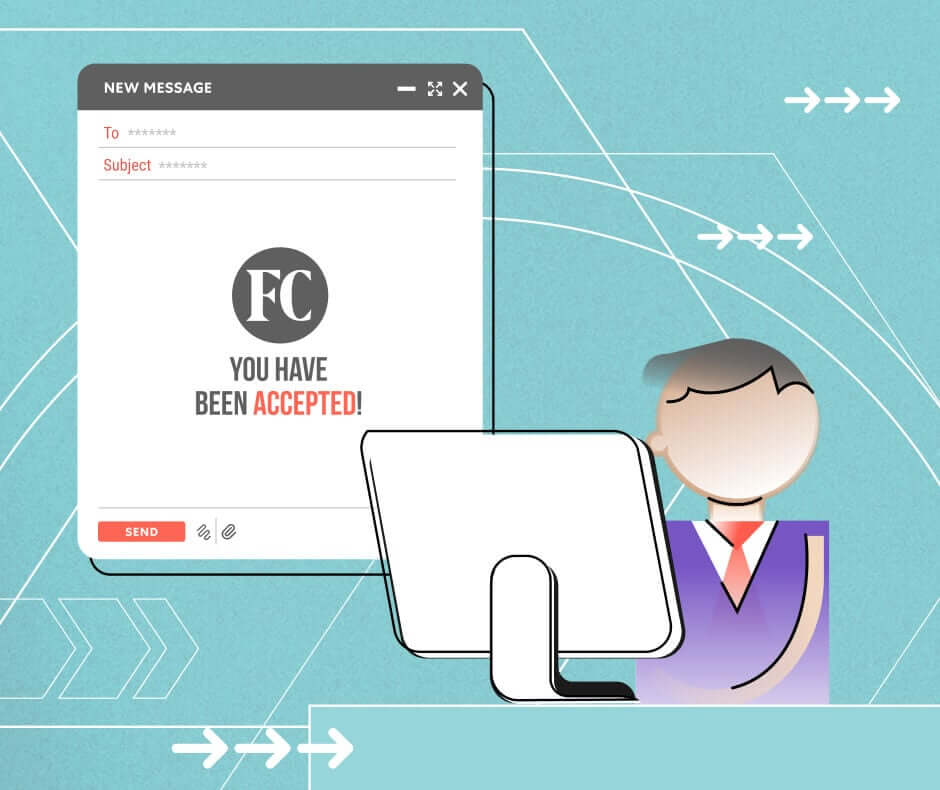 APPLY TODAY
Define the future of business and innovation
We're delighted you're interested in joining Fast Company Executive Board. Our 6-step application process is simple.
Complete and submit the application.
If you qualify, a member of our team will confirm by email.
Reply to the confirmation email to schedule a live call.
Attend the call to discuss benefits and pricing.
Choose the membership package that's right for you.
Start publishing and making connections!
LET'S BEGIN!
To apply, please fill out the application below to begin the vetting process. The information you provide will only be shared with our internal membership selection committee who will evaluate your application. Fast Company Executive Board is currently accepting applications from those residing in the US or Canada. If you meet the qualifications, you will receive a response within 2 business days.
Please note: Meeting the basic criteria does not guarantee acceptance. No MLM/direct sales, gambling, adult entertainment, adult websites, adult products, or cannabis companies are allowed. Certain types of marketing agencies who pose a conflict of interest such as link sellers or guaranteed media placements are not allowed. Certain cryptocurrency industry companies such as those attached to initial coin offerings (ICOs) are not allowed.
By submitting your application, you are authorizing Fast Company Executive Board to contact you about our services. You may unsubscribe from our emails at any time. You are also agreeing to our User Agreement and Privacy Policy.
Questions? Call us at: (800) 579-0134