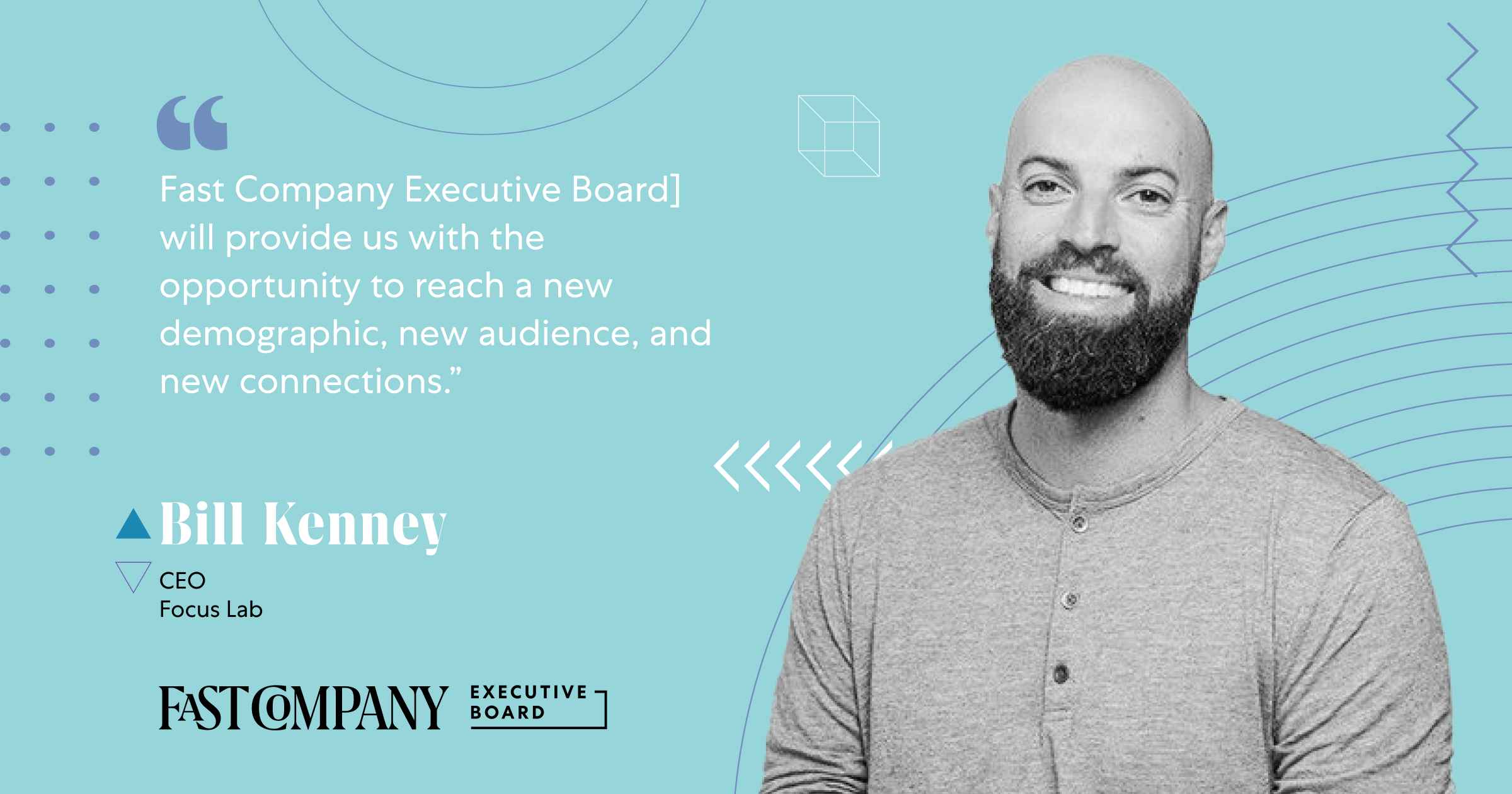 Bill Kenney is somewhat of an accidental entrepreneur. After graduating with a fine arts degree, he landed a job at a vacation rental company and began designing their brochures, business cards, and signage. "I really leveled that company up from a design perspective," Kenney says. People in his small community — Tybee Island, GA — noticed the cohesive new look and asked his boss who was responsible. Before long, Kenney began doing design work for other businesses in the tiny beach town and became "a big fish in a little pond." Big enough to quit his day job and turn his side gig into a main gig.
It was not Kenney's intention to start an agency. "I just thought I would work in my little apartment, maybe for the rest of my life, just doing these types of tasks, which I was very happy with," he says. But he was soon landing more work than he could handle and was frequently getting requests for work that was not his expertise. "I started to get some sizable web projects," he recalls. "I was very good from a print design perspective and with branding identity, but building out websites was a blocker for me." And so he did what many entrepreneurs do — he partnered with a co-founder, Erik Reagan, a talented developer whose skills complemented Kenney's. "That was the real spawning point — the two of us coming together," says Kenney. "Where we say, 'we're going to start a business and we're going to name that business, and we're going to grow that business.'"
That was 11 years ago and the two original founders of Focus Lab now have a third partner, Will Straughn, who is in charge of growth. "He came on as our first and only salesperson five years ago," says Kenney. "When Will later approached us about becoming partner, it was clear it would make for a really nice trifecta of talents and personality traits at the partner level." The company now has 22 team members, and Kenney notes that there's been an intentional effort to promote from within during their growth — all big roles are filled by existing employees.
"I get to help Fast Company readers learn the things they may not know about branding. All the intangibles I talk about when I educate our customers — I now get to do that on a bigger scale."
One of Focus Lab's competitive advantages, says Kenney, is that none of the founders has agency experience, so "everything was built on a blank slate. We don't have any biases." There was no baggage, no preconceptions of how things should be done. Instead, the mentality from the beginning has been "let's try stuff and see what works and how customers respond to it, and how we're going to make it better," says Kenney. "It's this idea of constantly testing and iterating on our own processes. And I think that has been very beneficial to us."
Historically, the agency hasn't singled out specific industries to work with, Kenney says. But over time, it was clear that Focus Labs was attracting B2B technology companies and the agency has just recently embraced that niche. One of Kenney's proudest achievements: helping marketing engagement leader Marketo redefine its brand. "That was a big win for us," says Kenney. "And the cherry on top was that as soon as we were done, Marketo got acquired by Adobe for $4.75 billion."
During COVID, Focus Lab used the downtime to work on its own brand, redesigning its website and positioning itself as a B2B brand agency. In the process, the company let go of some work that was not driving growth, such as web development. "This became a service that didn't fit into our future vision," says Kenney. "Although it was a tough call, removing it helped to solidify our foundation and build clarity for our team and company moving forward." The company added five people this year and Kenney says Focus Lab is busier than ever, due to pent-up demand. "But we've been very careful to not feel corporate and enterprise," he says. "When Focus doesn't feel like Focus anymore, we've probably gotten too big. And I'm gonna have my finger on the pulse the whole way."
As the company targets larger clients, Kenney says that Fast Company Executive Board "will provide us with the opportunity to reach a new demographic, new audience, and new connections." Already, people have been reaching out to him in response to his Expert Panel contributions. "It's not going to be hard for us to get a return on this vehicle," he says. Additionally, he notes, "I get to help Fast Company readers learn the things they may not know about branding. All the intangibles I talk about when I educate our customers — I now get to do that on a bigger scale."