Fast Company Executive Board Gives Alex Husted Support for His Company's Environmental Mission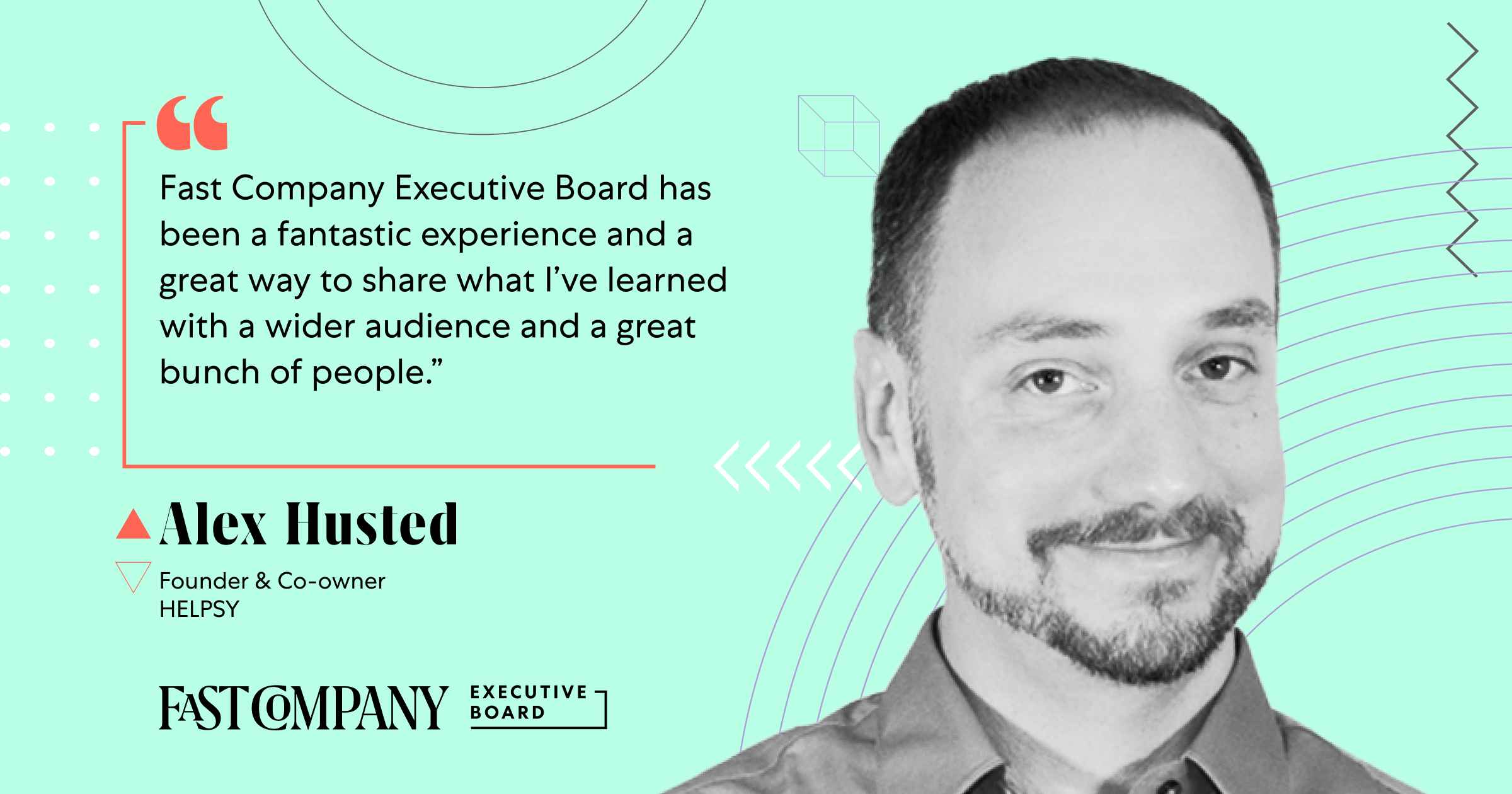 Alex Husted and two of his longtime friends, Dan Green and Dave Milliner, knew they wanted to start a company together and decided to look for opportunities in a variety of industries. "We were interested in finding small businesses where the owner was retiring, there were no buyers, and they had never upgraded to the 21st century," says Husted. The three had complementary skills and figured that if they found the right business, they could turn a diamond in the rough into a growth company. In 2017, they found what they were looking for in a company called Garden State Wiper, a used clothing collection company that was listed for sale through a New Jersey business broker. "We had no awareness that this whole industry even existed," says Husted.
The partners purchased the business, subsequently bought seven more companies in the industry, and consolidated them into Helpsy, a social enterprise that collects textiles, clothes, and shoes for reuse, recycling, and upcycling. "It's a perfect triple-bottom-line business," says Husted. "It's profitable, and it's good for the community and good for the environment."

More than 85% of discarded clothing goes into the trash. Helpsy's mission is to reduce the amount of textile waste; less than 5% of what the company collects ends up in the trash. In 2020, the company collected more than 25 million pounds of clothing. "We're kind of the logistics engine that connects the use world to the reuse world," says Husted.
Helpsy is a Certified B Corp — the only one in its industry — and is the largest clothing collection company in the Northeast, with approximately 1200 collection points between South Carolina and New Hampshire. The company places bins in public, high-traffic areas such as supermarkets, and also partners with not-for-profit organizations. "We have hundreds of nonprofit partners that use this as a fundraiser," says Husted. "Churches, schools, and fraternal organizations will have a couple of bins in the parking lot, and they'll boost the message to their constituency, and then they get paid by the amount that they collect." The company also has partnerships with municipalities. For instance, Helpsy is the official textile collector for the city of Boston, where it has 50 collection bins.
[Expert Panels are] "a quick and easy way to get a little recognition, a little credibility, and to leave a little bit of a mark as an entrepreneur."
Fashion brands, says Husted, are also beginning to jump on the reuse bandwagon. "We're starting to engage with those folks, helping them manage damages and returns, which are generally just a drag on their operations," he says. Returns often land in the trash because it's too costly to unpack, inspect, and reshelve them. "We're building the system to get all these things new homes," says Husted.
Helpsy taps into a large and very active secondhand market globally. The company stores its collected textiles in warehouses and then sells to customers who buy in bulk, very often in tractor-trailer loads of 42,000 pounds at a time. Customers buy without knowing what's in the load, but often request deliveries from specific areas of the country. "What it boils down to is the reputation of the seller," says Husted. "We have a stellar reputation as somebody who doesn't pull out the best stuff." Buyers sort through the goods, and then sell them in smaller parcels. Some items — usually around 50% — may go to second-hand stores if they can be worn again, but 25-30% of the company's inventory gets turned into rags that are then packaged and sold at retail.
Traditionally, the clothing collection industry is composed largely of mom-and-pop operations. "It was very seat-of-the-pants," says Husted. At Helpsy, he and his co-founders have added a layer of logistical sophistication that allows them to systemize and scale. Their analytics tell them how fast every bin in their network fills up, when their drivers need to be at specific locations, and the most efficient routes for their trucks, which are on the road 24/7.
Fast Company Executive Board, says Husted, "has been a fantastic experience and a great way to share what I've learned with a wider audience and a great bunch of people." He enjoys learning from fellow members' experiences, hearing their stories, and sharing questions and challenges with people who have similar interests and goals. "We have an environmental mission, and people are very supportive of that," Husted says. And his contributions to Expert Panels are "a quick and easy way to get a little recognition, a little credibility, and to leave a little bit of a mark as an entrepreneur."