7 Tips for Addressing Workforce Reduction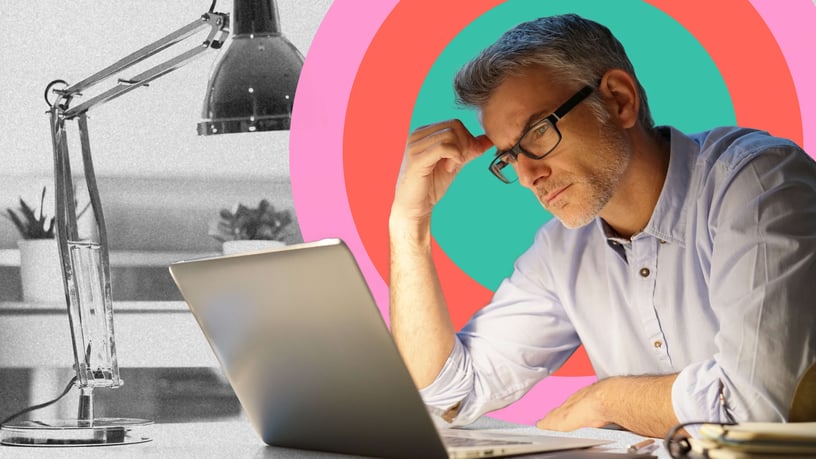 In times of economic uncertainty, business owners need to carefully evaluate their operations and, in some cases, make difficult decisions. Maximizing operational efficiency is key to creating a thriving business capable of weathering a recession and workforce reduction may be necessary to streamline and optimize those operations.
A planned workforce reduction will affect your entire workforce. As a result, it is imperative to skillfully and carefully handle the reduction process while offering support to all of your staff throughout the process. The following tips can help you to prepare for a reduction in workforce and successfully lead your company through the process.
Plan carefully and thoroughly
Your workforce reduction plan needs to be detailed and thorough. Take the time to think through the whole process and verify that you are keeping the right staff for your business. In lieu of reducing staff, consider alternative actions such as postponing wage increases, implementing a hiring freeze, reducing insurance premiums covered by your company, or even reducing worker hours and implementing pay cuts.
If you decide that reducing your workforce is the best route for your business, it's essential that you identify details like criteria used to determine which positions are eliminated, as well as how the workforce reduction will affect your company as a whole. With those details in place, you can create and execute an effective plan.
Create a united management front
Workforce reduction is difficult and may cause upheaval in your company. Being able to present a united front across your management staff demonstrates that the reduction is necessary and best for the business. It can also provide stability during times of upheaval. When all of your management staff present the same message about the reduction in workforce, your staff may be more inclined to understand the thought and planning that went into those difficult decisions.
Follow federal and state requirements
The federal Worker Adjustment and Retraining Notification Act outlines clear large-scale layoff requirements. Those requirements include providing employees with 60 days' notice and specifying whether the layoff is permanent or temporary.
Your state may also have specific layoff requirements, even for smaller businesses. Before you begin the process of reducing your workforce, check with your legal team to verify that your workforce reduction plan complies with any applicable laws and requirements.
Provide clear communication
Communicate as clearly and professionally as possible with employees who are affected by your workforce reduction. Be prepared to explain details such as the basis for your decision, any rehiring rights, severance benefits, and health insurance rights available to the employees. Have this information readily available in writing, too, since it can be difficult to retain those details while processing the unexpected news of a layoff.
Also, make sure that your messaging is consistent across your entire business. That consistent messaging can help to dispel rumors, and transparency can help to maintain employee trust in your business leadership, even during times of transition.
Provide support
As much as possible, provide affected employees with support to help them through the transition. That support can take on many forms, including offering employees positions in other departments of the company and providing financial separation benefits.;
Consider putting extra effort in, too. Connect employees to a local staffing service or employment assistance program to help them secure a new position and remind them that you are happy to act as a reference as they apply for new opportunities.
Create a plan for moving forward
During the workforce reduction, it's also imperative to create a plan to continue moving your business forward. That plan might encompass everything from restructuring to revising the company culture. Engage with your leadership staff to determine what steps will be most helpful in supporting your remaining staff and ensuring the company's success, then implement a plan that includes those steps.
Stay engaged with staff
After a reduction in workforce, your remaining staff are bound to feel some uncertainty about their future with your company. Staff may be adjusting to new roles and a company restructuring on top of feeling that they have lost the job stability they once had.
This is the time to engage with your staff and be present and visible in the business. Stay positive about your messaging and share your vision for the business with your staff. Encourage them to ask questions and then respond openly to those questions. By helping your employees to feel like they are heard, valued, and understood, you can reaffirm their value to your business and help them to navigate this time of transition.
Takeaway
A workforce reduction is incredibly difficult for everyone involved, including you, but it is sometimes necessary for a company's survival. Carefully planning and implementing the reduction can help to make the process as smooth as possible, and can show that you are empathetic to the effect it will have on all of your employees. Letting staff go will certainly impact their lives, but giving them as much support as possible can help them to secure new employment.
You can learn more about how to successfully navigate the challenges of running your business and discover tips and key learnings from other professionals on the Fast Company Executive Board blog. Now is the time to learn about the benefits of becoming a Fast Company Executive Board member to surround yourself with other company leaders with whom you can share advice on this subject. Visit our member benefits page or contact us directly to learn more.