What is Executive Education and Why is it Important?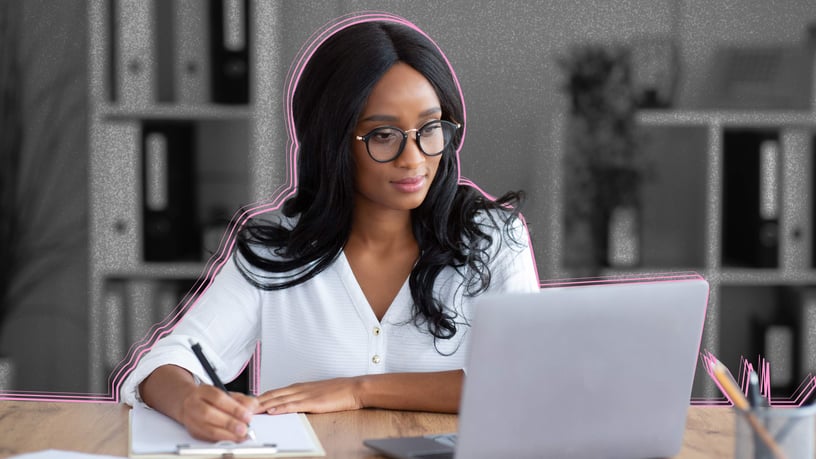 If you've been looking for ways to develop or sharpen your skills as an executive leader, you may have stumbled across executive education courses. But what are executive education programs and are they really worth it? Why are they important to your career and your company's success?
This guide will answer those questions and more to help you determine if pursuing an executive education course is the right decision for your professional development and the overall success of your company.
What Is Executive Education?
Executive education, also known as exec-ed and ExEd, refers to programs and courses designed for business professionals at the managerial or executive level or individuals who strive for those positions.
Executive education programs are generally short-term, non-degree courses offered mainly by colleges and universities. However, organizations like Fast Company offer executive coaching programs that achieve the same or greater outcomes as their college counterparts.
The goal of executive leadership training is to help develop and improve business knowledge and skills so you can become a more well-rounded leader. Program outcomes may vary depending on the courses you choose, but many exec-ed programs focus on specific niches such as finance, negotiation, accounting, and strategy. This is where these types of programs start to split from management degrees like an MBA. MBAs emphasize the broader aspects of business management while exec-ed programs hone in on a particular skill set, role, topic, or industry.
An added benefit of executive education programs is that you'll be able to learn from and get hands-on experience with other like-minded individuals. Depending on the program you choose, you may partner with real world executives where you can learn from their experiences, similar to the benefits of becoming a Fast Company Executive Board Member.
Executive education programs are typically separated into two main categories—open enrollment and customized courses. Open enrollment programs are scheduled during a set time, and applications generally open up for multiple dates per year. Customized programs refer to courses that follow the bespoke model where an organization and an executive education provider tailor specific programs toward your needs.
Since exec-ed programs are non-degree courses, you'll generally receive a certificate upon completion.
Why Is Executive Education Important?
Opting to apply for an executive education program can be beneficial because it gives business professionals the opportunity to effectively improve their management abilities and hone in on a particular skill set. Due to the time commitment that management degrees like an MBA require, an executive education course, or an executive community may be better for professionals who lead busy lives. Exec-ed programs allow for more flexibility in completing the work. Some programs may allow attendees to work on the material at their own pace, while MBA programs are more structured and time-intensive.
For business executives who work in ever-evolving industries such as operations management, technology, and business analytics, an exec-ed program can help you stay on top of new industry trends and implement some of those ideas immediately.
Additionally, an executive education program can help high-level business professionals who are seeking promotions in the near future or looking to switch companies. Executive education programs can add a little extra to your resume and help you stand out from the competition.
Are Executive Education Programs Worth It?
Executive education programs through colleges and universities aren't cheap. Depending on your program, you may spend more than $40,000 for a six-month course. If you want to receive similar and potentially greater outcomes, consider learning from a community of high successful leaders and executives, or you can work with a vetted executive business coach through Fast Company Executive Board. Ultimately, you'll have to decide if the benefits outweigh the drawbacks. For many business professionals, the investment may be worth it.
Executive trainings, communities, or education programs may be worth it if you're looking to achieve the following outcomes:
Lead more effectively through purpose, mission, and values
Expand your skills to communicate an enterprise strategy
Learn how to display a global perspective of decision making and operational thinking
Grow your global network of like-minded business leaders to help propel your career
Consider Fast Company Executive Board's Executive Coaching Program
As a member of the Fast Company Executive Board, you can unlock numerous benefits, including the opportunities to expand your network with other like minded individuals, publish thought leadership pieces, and develop professionally as visionary leaders. Additionally, you can sign up for the executive coaching program.
The executive coaching program is a six-month course where you'll learn how to help your business grow faster, how to make your business less dependent on you, and how to improve processes for consistency in your sales and profits. Fast Company Executive Board's Executive Coaching program operates as a customized course where a coach will be carefully selected to fit your particular needs. The coaches will work with you to determine key performance indicators to help you achieve the best results possible.
Takeaway
Executive education training programs can be an excellent way to develop or sharpen your managerial skills. There are plenty of upsides, such as the duration of the course when compared to MBA programs, the ability to focus on a niche skill set or topic, and the freedom to work on material at your own pace. However, some of the downsides include the cost and time commitment it may take to complete the entire program. You'll have to weigh the pros and cons to determine if one of these courses is the right fit for you.
Take a look at the Fast Company Executive Board blog to find other tips and advice for executives or learn more about the benefits of becoming a Fast Company Executive Board member, including our executive coaching program, by visiting our membership page or contacting us directly.