FAST COMPANY EXECUTIVE BOARD
WE'RE ON A MISSION TO INSPIRE FORWARD-LOOKING LEADERS
Fast Company Executive Board is an invitation-only professional network of company founders, executives, and leaders who are defining the future of business.
We have created a space where startups can grow quickly, and established companies develop the nimbleness that inspires innovation.
You'll find leaders who are pioneering key developments at companies of all sizes, pursuing world-changing ideas, lending their collective wisdom, and creating cultures that reward employees for creativity, risk-taking, and acumen.
Innovation is at the heart of everything Fast Company magazine stands for. That's why we created a community that brings together businesses who are doing amazing things.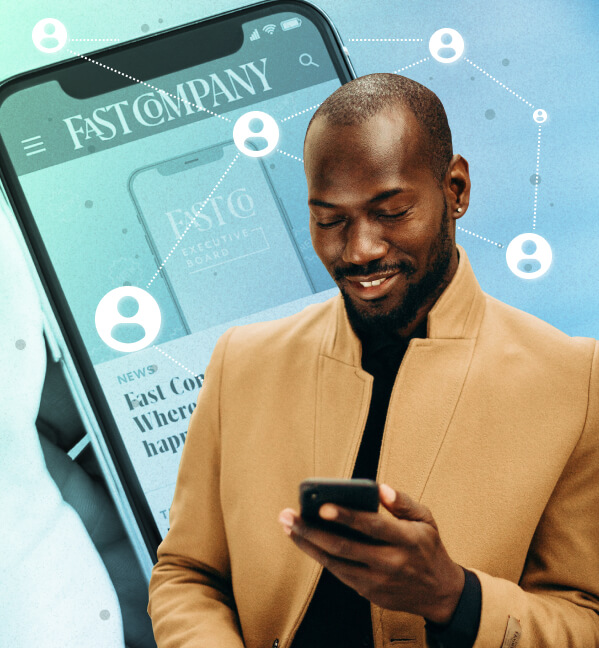 Reinventing Innovation Through the Power of Connections
The innovative spark remains strong — you just need to know where to find it.
In the past, innovators were treated like rare, almost mythical creatures. But the reality is creative genius is just as much about the people you connect with as it is about having a great idea. With the right community, you can refine that spark of an idea into a flame.
Fast Company Executive Board members get the exclusive opportunity to:
Connect with a vetted network of innovative peers
Develop professionally as visionary leaders
Publish on FastCompany.com
EXCLUSIVE MEMBERS-ONLY BENEFITS

CONNECTIONS
Conversations that Matter
Your network is your most important asset.
Building connections in Fast Company Executive Board helps you keep up with the speed of economic changes and ultimately transform the business world into a more meaningful environment.
Here, you can build strong relationships and lead conversations that matter.

PUBLISHING
Share Your Insights
Fast Company Executive Board provides members with the exclusive opportunity to publish on FastCompany.com.
Publication allows you to define and share ideas on innovation, creativity, impact and design that direct the future of business.
If you want to expand your reach to a wider audience, then publication is right for you.

Business visionaries in a variety of fields use the Fast Company Executive Board to learn, grow, and explore new ideas.
Now is the time to focus on professional and personal growth, so you can lead the next stage of innovation in our rapidly changing world.
Nobody knows what the future will hold, but this is your opportunity to have a say in it.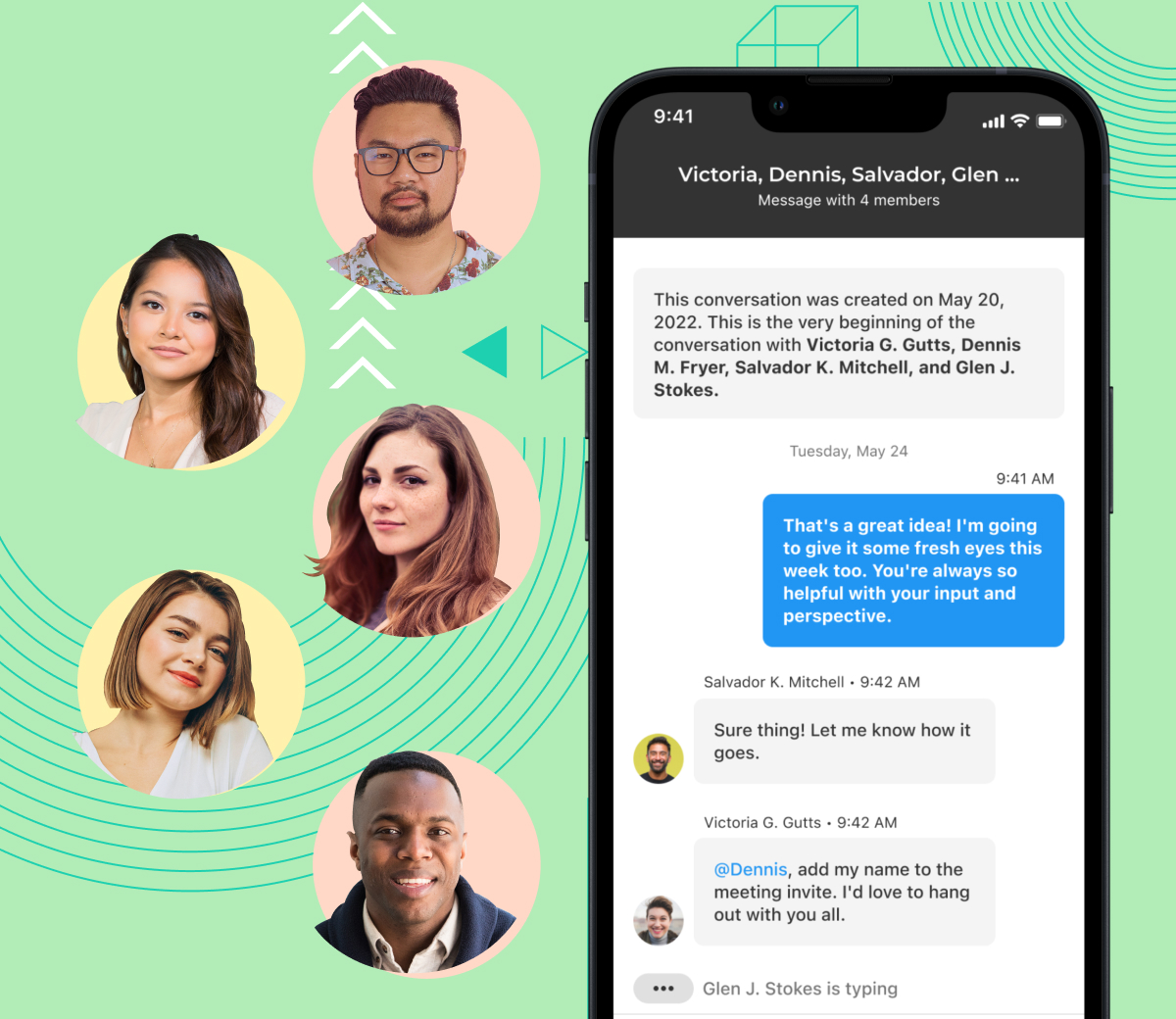 PROFESSIONAL FORUM
Reputable Connections and Insights
Fast Company Executive Board members focus on how to overcome the problems in the "speed economy" created by globalization and technology.
Conversations cover a wide range of ideas around innovation, creativity, impact, and design, to help businesses get ahead and be more successful.
You can participate and connect in active discussions at any time. Or you can reach out to an individual member directly to dive deeper into a topic or just say hi.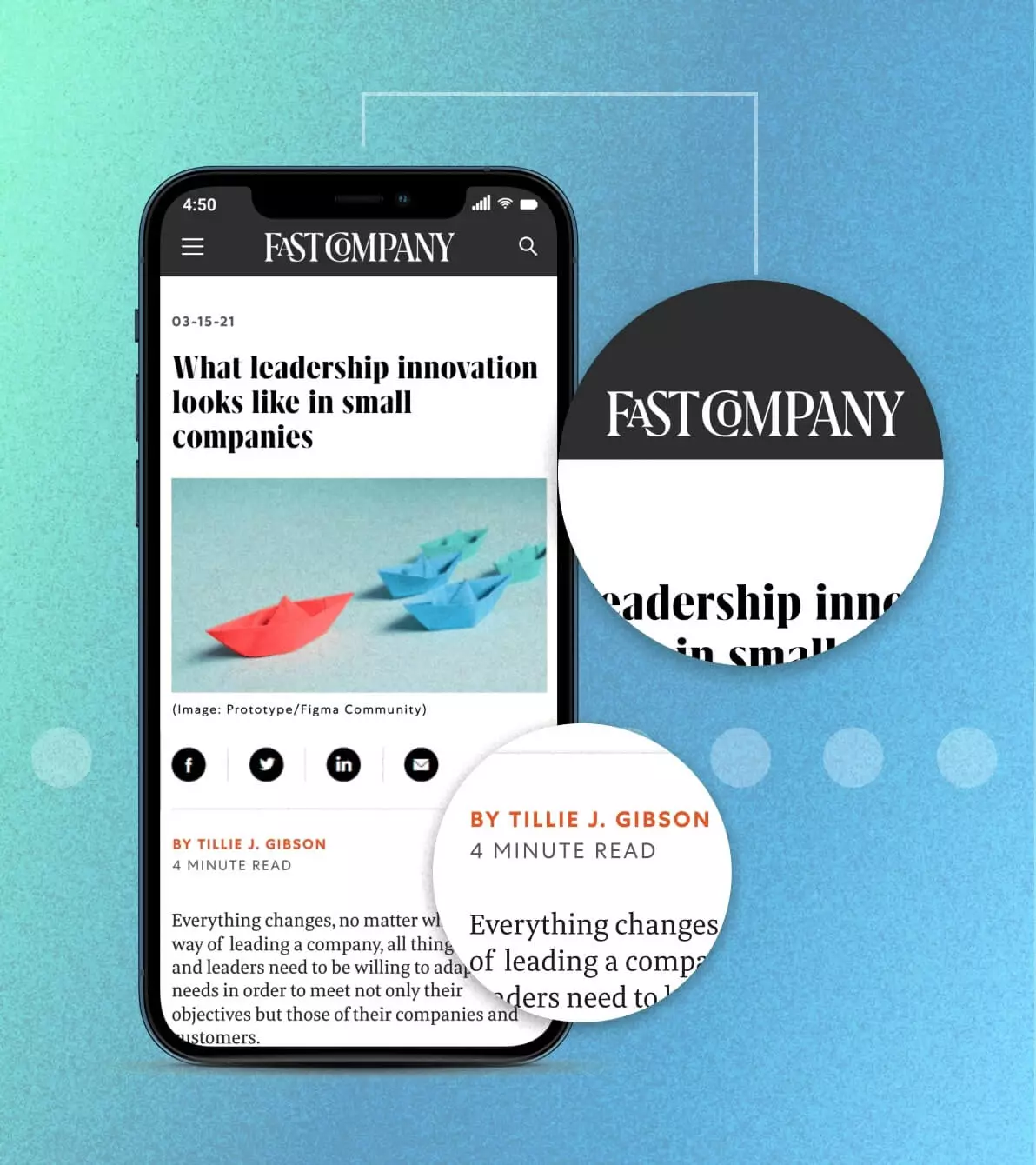 GET PUBLISHED
Increase Your Impact
Members have the opportunity to publish their professional insights on FastCompany.com. Published articles further build upon the success members have already achieved and help:
Make a meaningful impact on the direction on design and innovation for products and services
Lead conversations about creative ways to transform the business landscape
Amplify credibility and authority for your other blogs, articles, and social posts
Have limited or no time to write, but still have ideas to share? Our dedicated editorial team will guide you through the writing and publishing process, or let our content creation team write an article for you based on your expertise and business accomplishments.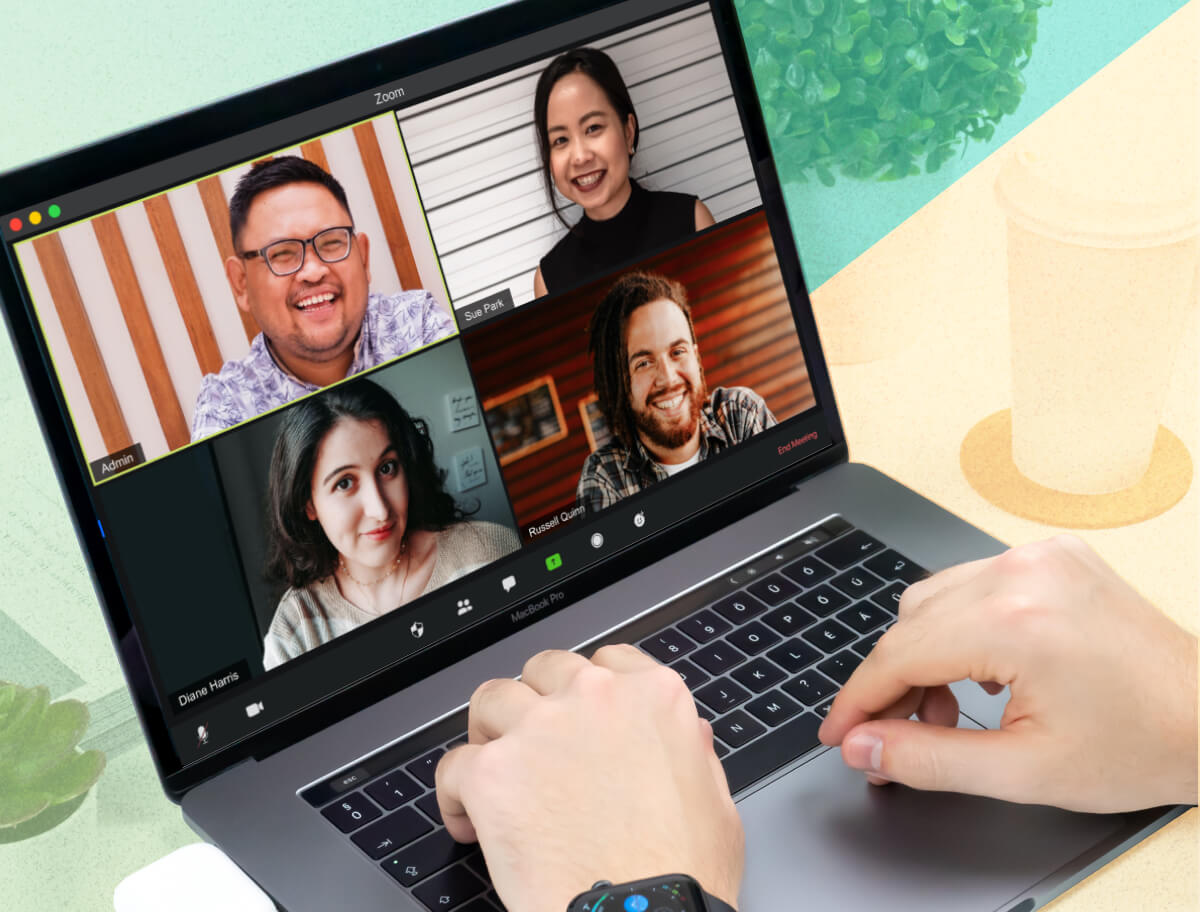 VIRTUAL EVENTS
Share Ideas and Make Connections
Virtual events give you the unique opportunity to connect with one another "face to face."
Event topics are chosen with the unique needs of business innovators in mind. Each event is hosted by a true expert who's active in the field today.
MEMBER BADGES
Professional Affiliation on All Your Platforms
Members get exclusive access to Fast Company Executive Board's web badges and press release templates. You can display the member badge at your business and on your website, newsletters, publications, and digital signatures to confirm your membership in Fast Company Executive Board.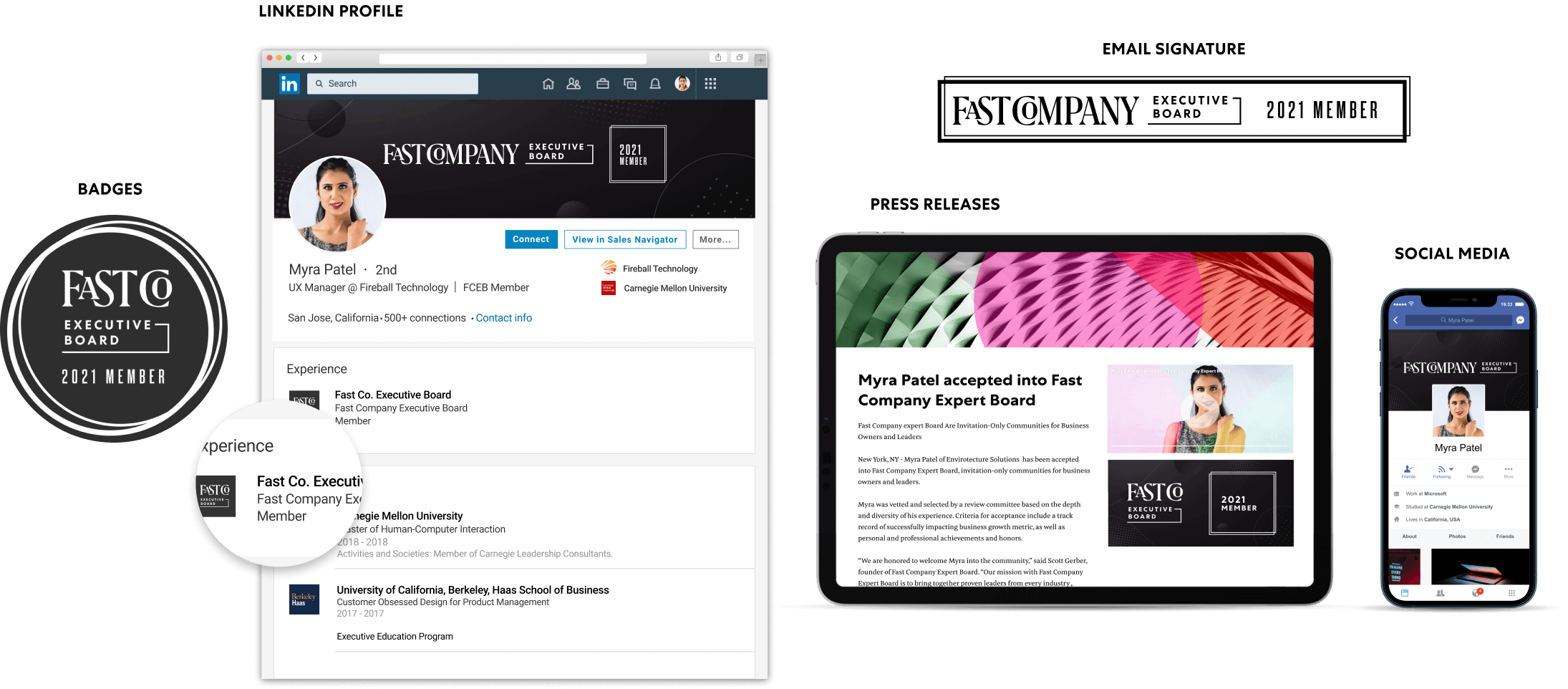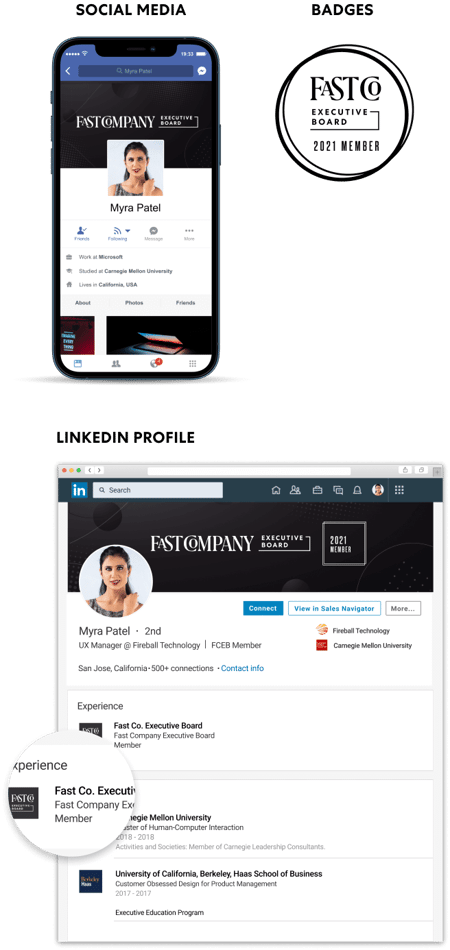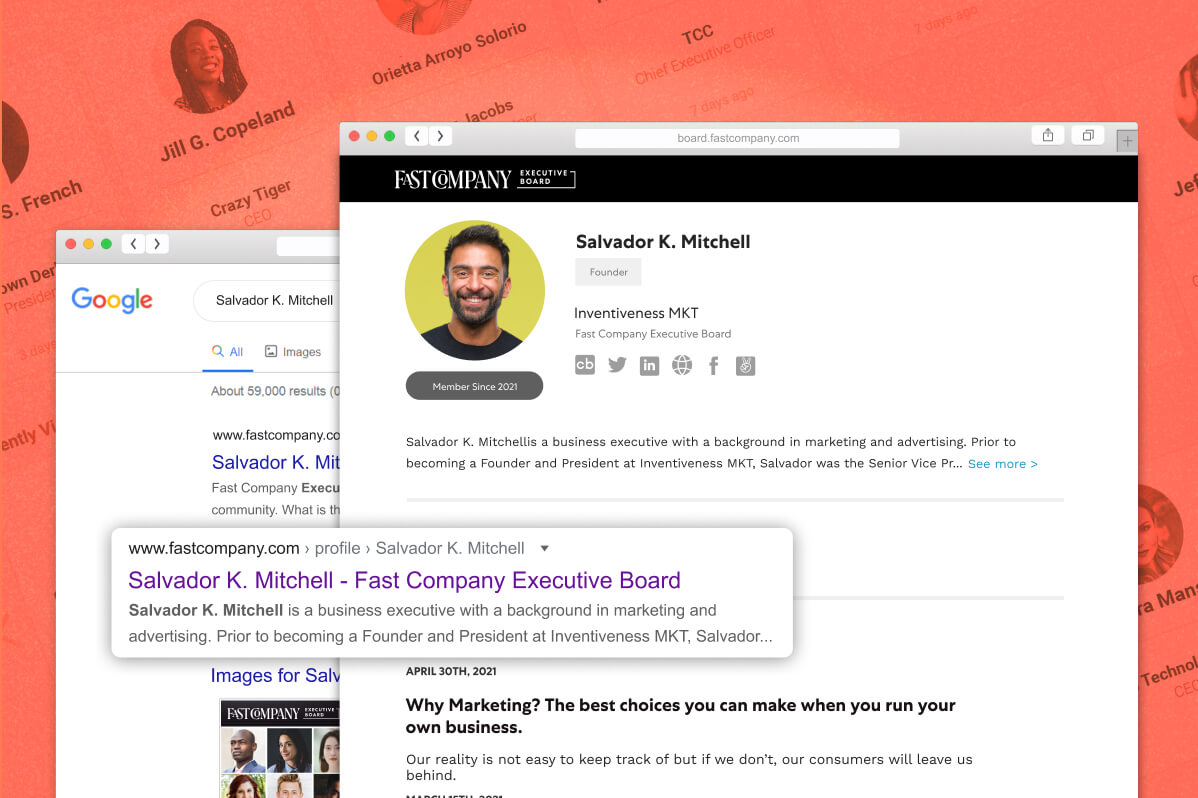 EXECUTIVE PROFILE
Expand Your Reach
Your executive member profile includes links to articles you've published on FastCompany.com, so people can quickly find your professional insights.
It also contains your professional bio, website, company description, and links to your preferred social media.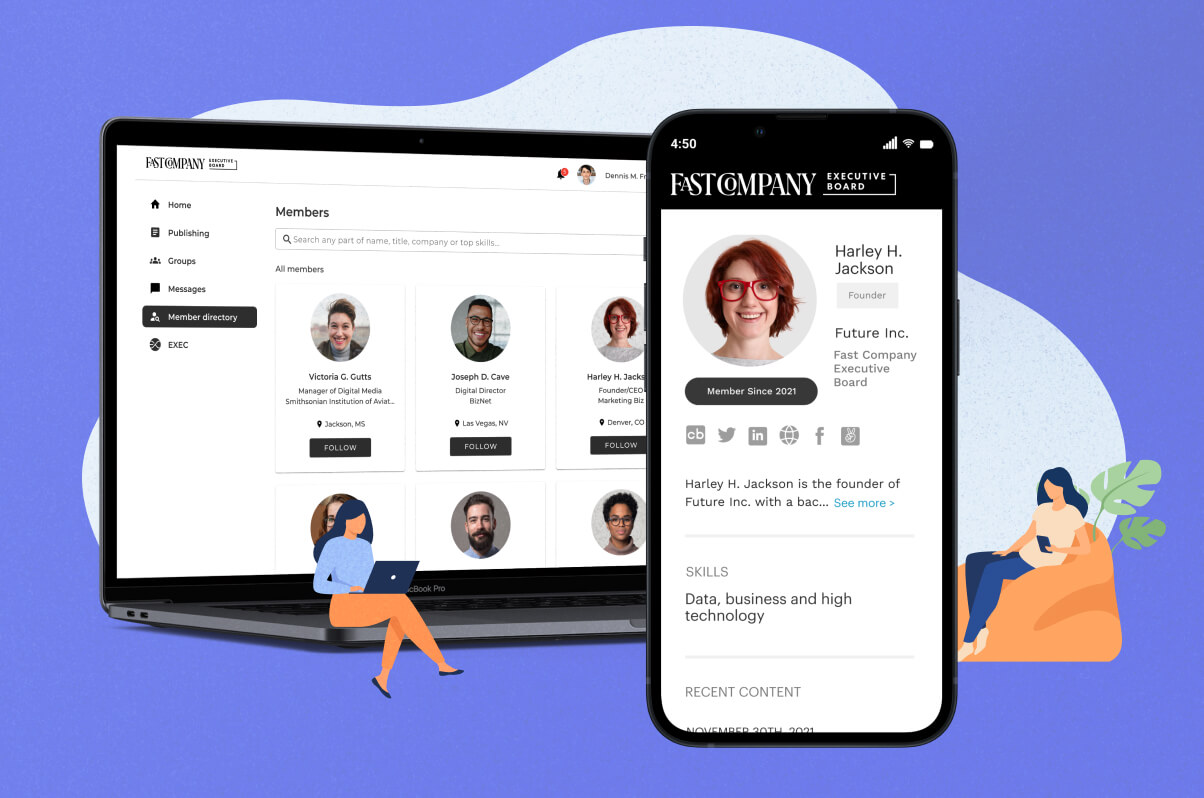 MEMBERS-ONLY APP
Full Access From Anywhere
Fast Company Executive Board members-only mobile app allows you to participate in a conversation, share an idea or make a direct connection… all from your mobile device.
It's the best way to stay connected from anywhere.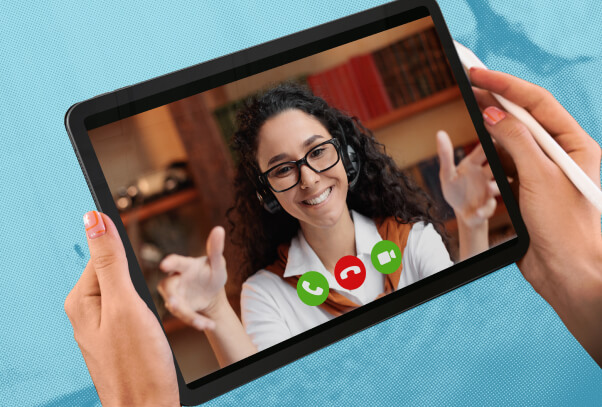 EXECUTIVE COACHING
Move Your Business Forward
Fast Company Executive Board provides on-demand educational resources for our members.
If you want additional, personalized help to take your business to the next level, we will match you with a certified coach who understands your goals and can provide customized support.*
*Additional fee may apply.
LUXURY TRAVEL
Exclusive Business and Personal Travel Benefits
Get access to EXEC, the luxury experience for business and personal travel.
Includes highly-curated hotel, transportation, lifestyle, and vacation benefits so you can enjoy travel experiences of a lifetime.
You get privately negotiated rates, complimentary elite status, priority check-in, flexible cancellation policies, and discounts for leading brands including apparel, fitness, dining, and nightlife.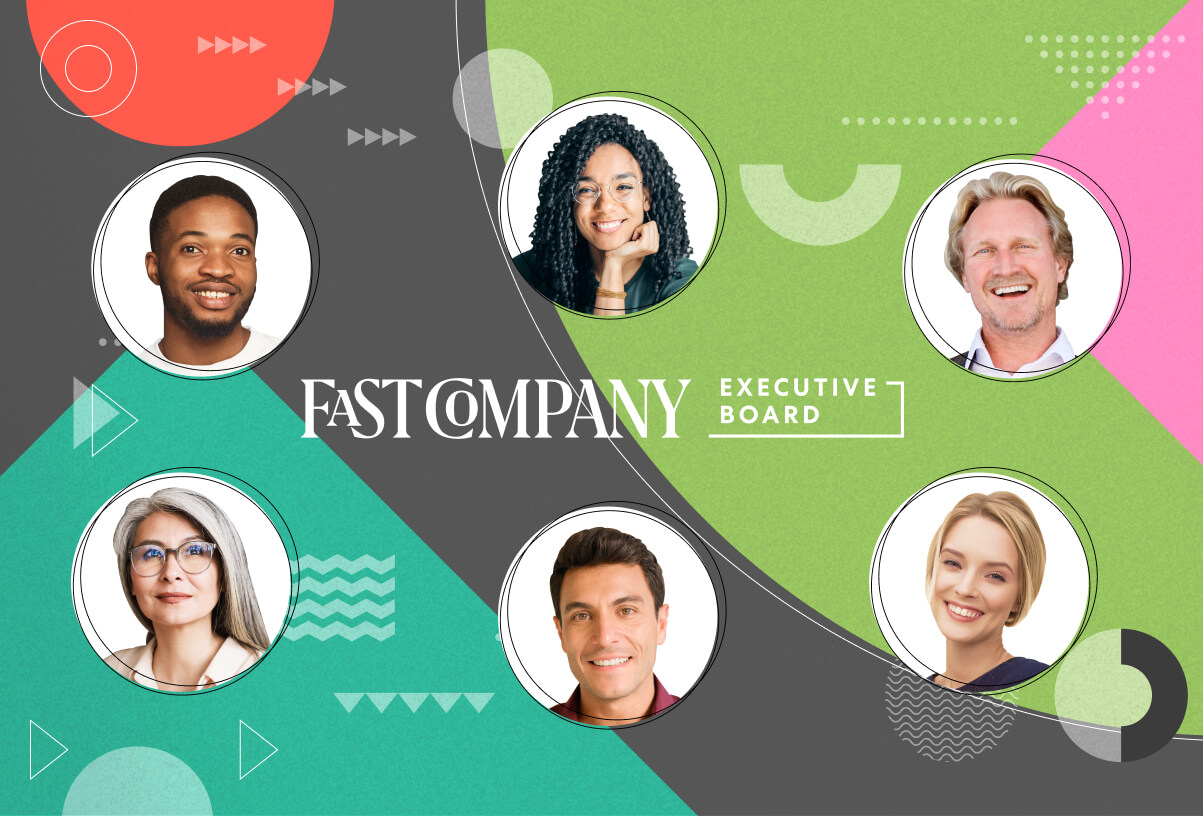 ELITE-LEVEL SUPPORT
Your Success Is Our Passion
Our support and editorial teams are an elite network of professionals with a proven track record. We're dedicated to helping you craft publishable, compelling professional insights.
We are passionate about your success and are committed to helping you every step of the way.