Innovative Companies in Technology: 6 Examples From Fast Company Executive Board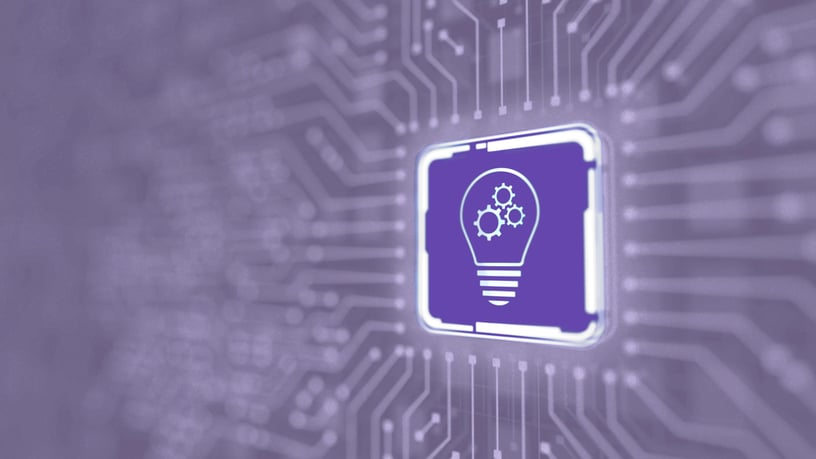 When we think of innovation in business, we often think first of technology. Technological innovations constantly reshape our world. In the past few years alone, we've seen outstanding business innovations in smart devices, artificial intelligence, blockchain, and social media.
In this post, we'll see how several technologically-inclined business leaders in Fast Company Executive Board are developing disruptive innovations in their fields: shipping, medical software, sustainable NFTs, scheduling, events, and personnel.
Verint Systems
Fast Company Executive Board member Matthew Tengwall is general manager, fraud & security solutions for Verint Systems, an enterprise software company making the most of new tech advancements in artificial intelligence and analytics to fuel customer engagement for its clients.
Verint has studied the science of customer engagement and put that knowledge to work in developing its customer engagement platform. The company has coined the term "Engagement Capacity Gap" to describe the state of dissonance when a business cannot or is not able to meet customer expectations due to lack of resources.
Verint's software aims to eliminate that gap and equip companies to make strong connections to build loyalty with customers.
Calendar
Fast Company Executive Board member John Hall, co-founder of Calendar, has put his innovative ideas and energy into "helping people take care of the most precious assets we have... our time and relationships."
Calendar is a leading scheduling app, offering features like aggregating personal and work calendars and scheduling links to help business teams communicate and reserve meeting times efficiently. Calendar is driven by machine learning, which allows the app to offer smart suggestions on when and how meetings should happen.
Calendar's capabilities help business people in over 80,000 companies make the best choices for efficient and effective meetings and connections.
Arts Help
Fast Company Executive Board member Mo Ghoneim is the founder and chief strategy officer for Arts Help, a nonprofit digital publisher founded on the belief that "art is a vehicle for social change." Arts Help creates content showcasing art as a tool to make the world a better place, with a focus on efforts like sustainability and gender equality. For example, a recent piece on world-renowned conductor Marin Alsop [showcased her journey from being told as a child that girls couldn't conduct to xxxx].
With its CCC (Conscious Crypto Creator) program, Arts Help is providing a virtual [place] where artists and designers learn how to "use clean NFTs to monetize and protect their digital artworks—all while advocating for sustainable, scalable, and value-creating solutions." CCC offers mini master classes on topics like blockchain, NFTs, and environmental impact. Artists who complete the master classes and make a pledge to support clean NFTs and combat climate change are eligible for a grant to support their work.
The Arts Help community boasts 4 million members using technology to further their artistic careers and to power social change.
WebPT
After 15 years as a physical therapist, Fast Company Executive Board member Heidi Jannenga founded WebPT to meet the need for an industry-specific EMR (electronic medical records) platform.
WebPT works for physical therapists in any setting, from startup clinics to hospitals to multi-location practices. It is a one-stop hub for scheduling, documentation, billing, reporting, and more. Information from all these systems is efficiently organized to minimize discrepancies and maximize revenue. WebPT's outstanding record of 99% retention rate and a 99.99% uptime rate demonstrates that it is working.
WebPT's web-based software scales with businesses and features compliance alerts and safeguards, essential to keeping modern medical professionals organized, efficient, and up to code.
Bandwagon Fan Club
Fast Company Executive Board member Harold Hughes is the founder and CEO of Bandwagon, an event technology company. Bandwagon allows fans, who are already taking photos and creating content around their experiences at live events, to preserve those experiences and turn them into NFTs. The platform captures not only the fan creator's information, but also that of the artist or athlete whose performance is being captured, and creates a royalty structure so that everyone can be compensated.
In addition, Bandwagon runs IdealSeat, a white-label ticketing platform for "non-traditional" event organizers (like bookstores arranging author signings).
Bandwagon's tech is making it possible for every fan to crystallize and own their experiences while also paying tribute to the performers who make those experiences possible.
Hitch Works
Fast Company Executive Board member Heather Jerrehian is the CEO of Hitch Works, a talent mobility platform that allows enterprises to find the right people for every job — within the company's existing roster.
Hitch's internal platform matches people with projects, making it quicker and easier for teams to fill needed slots with the employees best able to help. By keeping track of team member skill sets, an employer can see gaps that need to be filled and identify opportunities for each person to contribute from their strengths and interests.
This unusual but effective technological approach to [finding people] reduces time and effort spent onboarding and training and gives current employees a chance to grow their careers and do work they find challenging and fulfilling.
Takeaway
Without technological innovators like the Fast Company Executive Board members featured above, business and culture would stagnate. Different types of innovative companies create improved products, upgrades to existing products and services, and new ways to drive business.
Fast Company Executive Board fosters a diverse community of executives driving innovation in technology, marketing, social good, or other fields. Take a look at the Fast Company Executive Board blog to find other tips and advice for executives or learn more about the benefits of becoming a Fast Company Executive Board member by visiting our membership page or contacting us directly.